SUSTAINABILITY
Building today and for the future
Soundtex are committed to reducing our carbon footprint because, like the slogan says, there is no planet B. We all need to do our bit for a sustainable future.
As part of our ongoing commitment to sustainability, we became members of the Supply Chain Sustainability School, an online learning resource designed to help the construction sector improve its knowledge of sustainability. We're proud to have achieved their Silver Accreditation in 2014.
We use metal stud partitions and SFS framing, which are fully recyclable and reduce the requirement for timber. Our SFS and partition metal studs already have 40% content recycled when they arrive on site and are 100% recyclable at the end of the buildings life. Plasterboard is also 98% recyclable and Soundtex work with main contractors to ensure that waste off cuts are removed from site in segregated skips to recycling plants.
When we do use timber we ensure it is resourced responsibly and we only use materials that have been Forest Stewardship Council (FSC) and Programme for Endorsement of Forest certification (PEFC) approved.
We're aware that the diverse locations of our contracts can sometimes mean our workforce travel some distance to reach the site. In order to reduce carbon emissions and the number of vehicles on the road, we transport our workforce by minibus.
About Us
Established for over 30 yrs, Soundtex is one of Scotland's leading partition installation companies. We work alongside main-tier contractors on a wide range of commercial and public sector projects.
Reg. No. 676 68377
© 2021 Soundtex Partitions Ltd.
Privacy Policy
Accreditations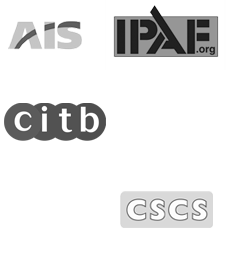 Contact Us
Soundtex Partitions
34 Tollpark Road
Wardpark
Cumbernauld
G68 0LW
T | 01236 732 749
E | info@soundtex.co.uk