WHO WE ARE
Committed to quality, reliability and high-standards.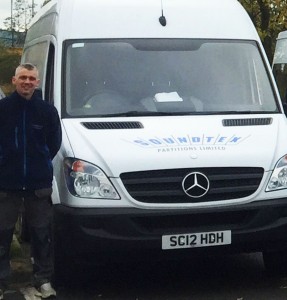 Soundtex Partitions
The team at Soundtex are our biggest asset and making sure they're able to develop to their full potential is crucial to the success of our business.
Willie Anderson
Managing Director at Soundtex
Soundtex Partitions Ltd has been established for over 30 yrs and in that time we've become one of Scotland's leading partition installation companies with an annual turnover in excess of £4 million.
We keep up-to-date with the ever-changing technical requirements of the modern construction industry and operate as wholly independent specialists.
Our multi-skilled workforce provide a seamless, high-quality service on every project.  From planning to completion;  reliability, attention to detail and a professional attitude are guaranteed. We are committed to ensuring that our customers are always 100% satisfied with our work.
We aim to be renowned for excellence in the construction industry, delivering stand-out projects to our clients with a reputation built on safety, teamwork, results and success. We take pride in our work and act with professionalism, at all times and in every situation.
SAFETY Number one value for us is the safety of our employees, subcontractors, and the general public. Soundtex provide ongoing and thorough safety training for our workforce to ensure projects are managed well and things are done properly.
TEAMWORK Healthy communication and mutual respect in the workplace are integral to our business model and that's what makes our team so effective and why our clients like and enjoy working with us.
RESULTS We partner with contractors and clients to deliver superior quality projects on time and on budget in a diligent, honest, reliable, efficient and collaborative manner.
SUCCESS  The end result and measure of our efforts is a satisfied customer. Our reputation is key to Soundtex's longevity in the construction industry and will be the key to our future successes.
We assist on a consultative basis when required and regularly collaborate with architects and designers. We work with main contractors on a wide range of projects including schools, hospitals, museums and commercial office developments.
About Us
Established for over 30 yrs, Soundtex is one of Scotland's leading partition installation companies. We work alongside main-tier contractors on a wide range of commercial and public sector projects.
Reg. No. 676 68377
© 2021 Soundtex Partitions Ltd.
Privacy Policy
Accreditations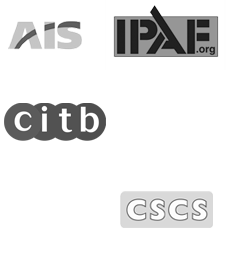 Contact Us
Soundtex Partitions
34 Tollpark Road
Wardpark
Cumbernauld
G68 0LW
T | 01236 732 749
E | info@soundtex.co.uk